KICJ Signs MOU with Münster Law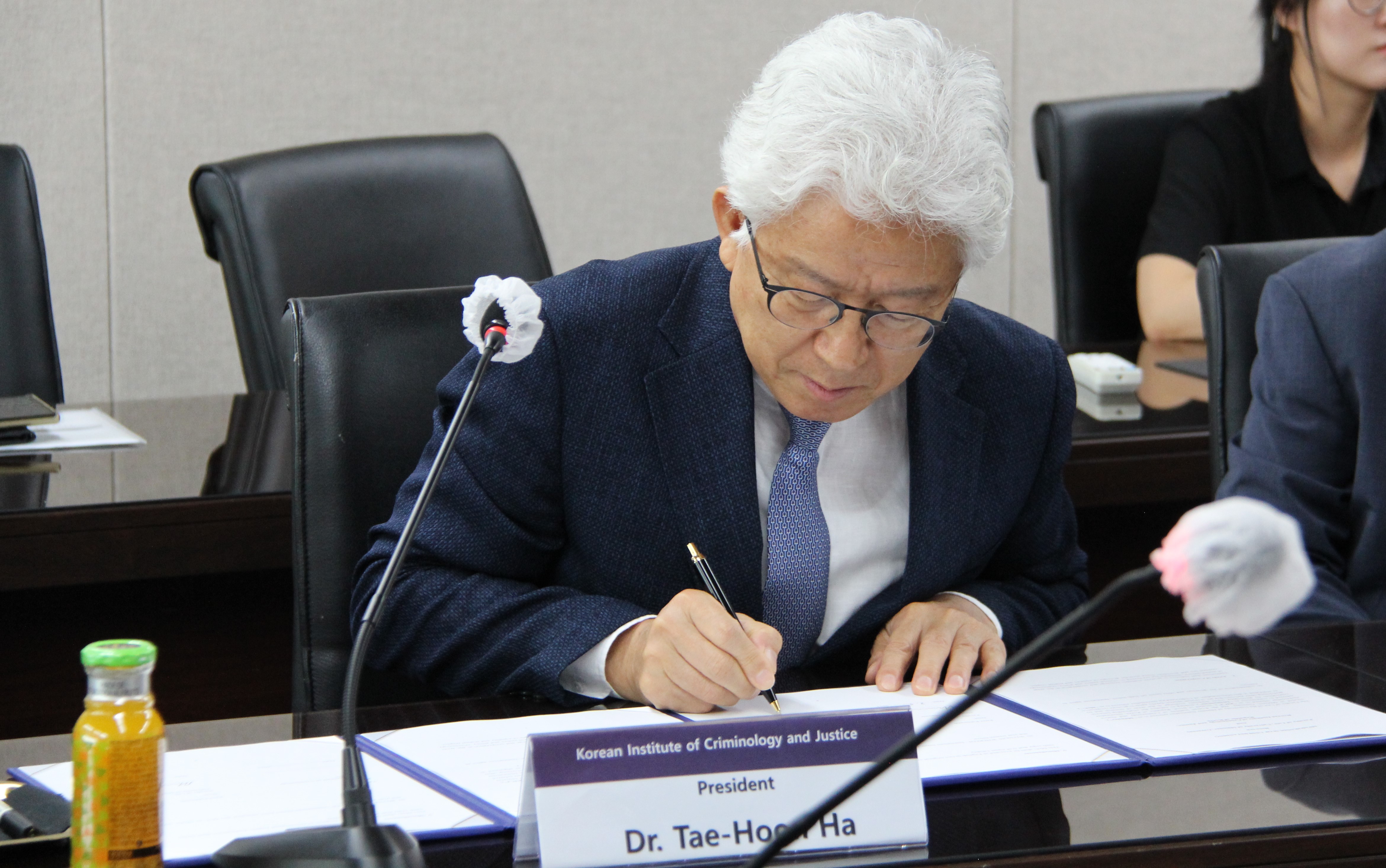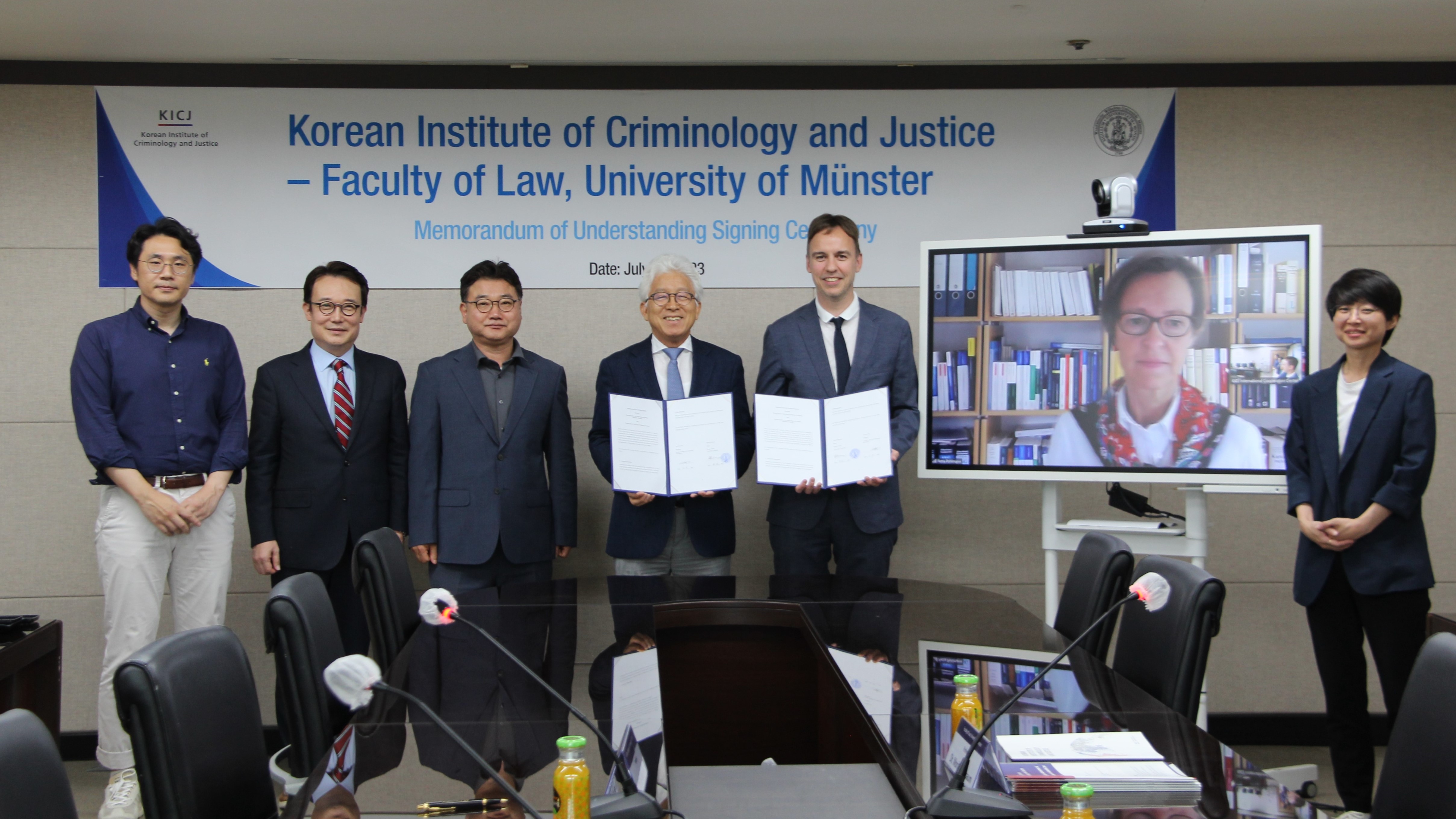 On July 10th, KICJ and the Faculty of Law at the University of Münster, Germany signed a Memorandum of Understanding (MOU).
The signing ceremony was held in a hybrid format with Prof. Moritz Vormbaum visiting KICJ in person and Prof. Petra Pohlmann, Dean of the Faculty of Law, joining online. KICJ President Dr. Tae-hoon Ha and Prof. Pohlmann expressed enthusiasm for future cooperation in their remarks.
The agreement ensures partnership in a number of areas including criminal justice and policy, criminology, criminal law and procedure as well as legal policies such as civil law, insurance law, antitrust law, business law, and civil procedure, based on the principle of equality and mutual respect.